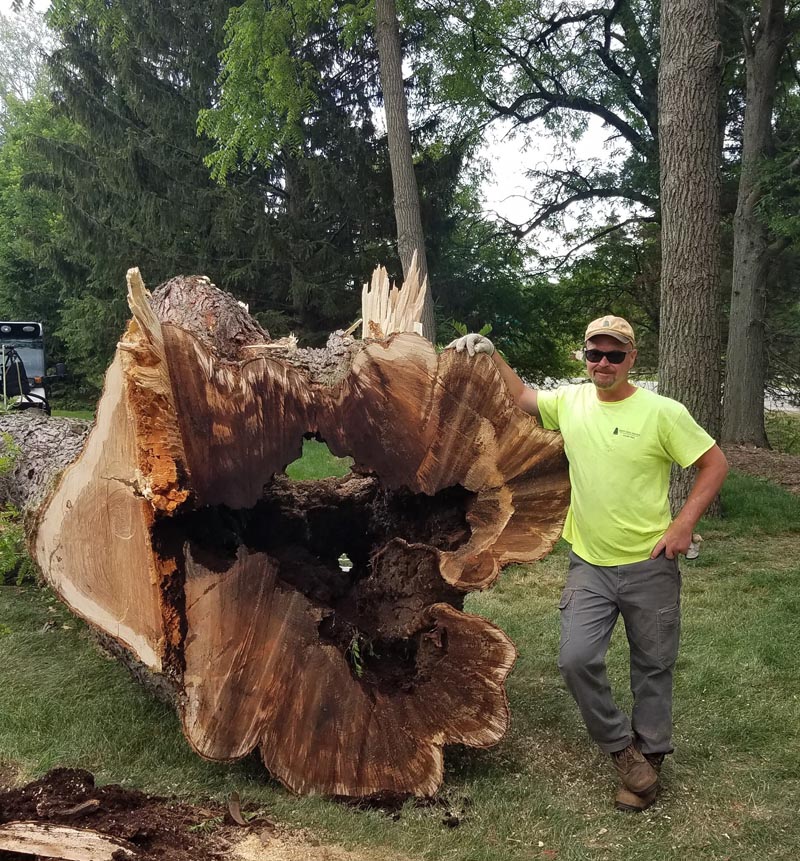 Dan didn't wake up one day and find himself a tree trimming and landscaping expert. Dan's journey to success progressed gradually before becoming Dan's Tree Service Incorporated in 2000. His career was founded on hard work, and infused with multiple passions. He began his career as a graphic designer, with a special niche in graphic stripping. While he was graphic designing, Dan was also pursuing a career as a fire fighter. In fact, he held multiple certifications, including a level 3, EMT, MP Operator, and rescue driver. He was a paid 'on call' firefighter, and his dream was to be selected from a long waiting list of full time applicants to become a full time fire fighter. Dan was a driven dream chaser from the beginning, and those qualities play a large role in what Dan's Tree Service Inc. has become today.
As technology improved, Dan's role as a graphic stripper became more automated. His graphic stripping role began losing the personal touch he so thoroughly enjoyed. He knew he wanted to do something different. With the graphic industry shifting, and his part time fire fighting role not providing the sustainability he was looking for, Dan had to make some decisions. He loved working with his hands, and he loved his family and wanted to provide them with the best life. Dan courageously decided to take what he learned from both his graphic stripping and fire fighting careers, and pursue the path of self-employment. He went from providing tree and landscaping services to people on a part time basis, to going all in on what we know today as 'Dan's Tree Service Inc.'
Dan's business has flourished over the years, and he has become a respected figure in the local community. He has used his graphic design skills to create stunning visuals for his business, which has helped him to stand out from the competition. He has also used his fire fighting experience to ensure that his business is always up to code and safe for his customers. Dan's success is a testament to his hard work and dedication. He has shown that it is possible to pursue multiple passions and leverage the skills acquired from those endeavours to create the success story he has today. His pivot to Dan's Tree Service Inc. almost 30 years ago is one that is truly inspirational for anyone who knows him. The results he provides for his clients have become proof of their own. We're excited to continue sharing stories about Dan's Tree Inc., and how it became the excellent tree service provider it is today.