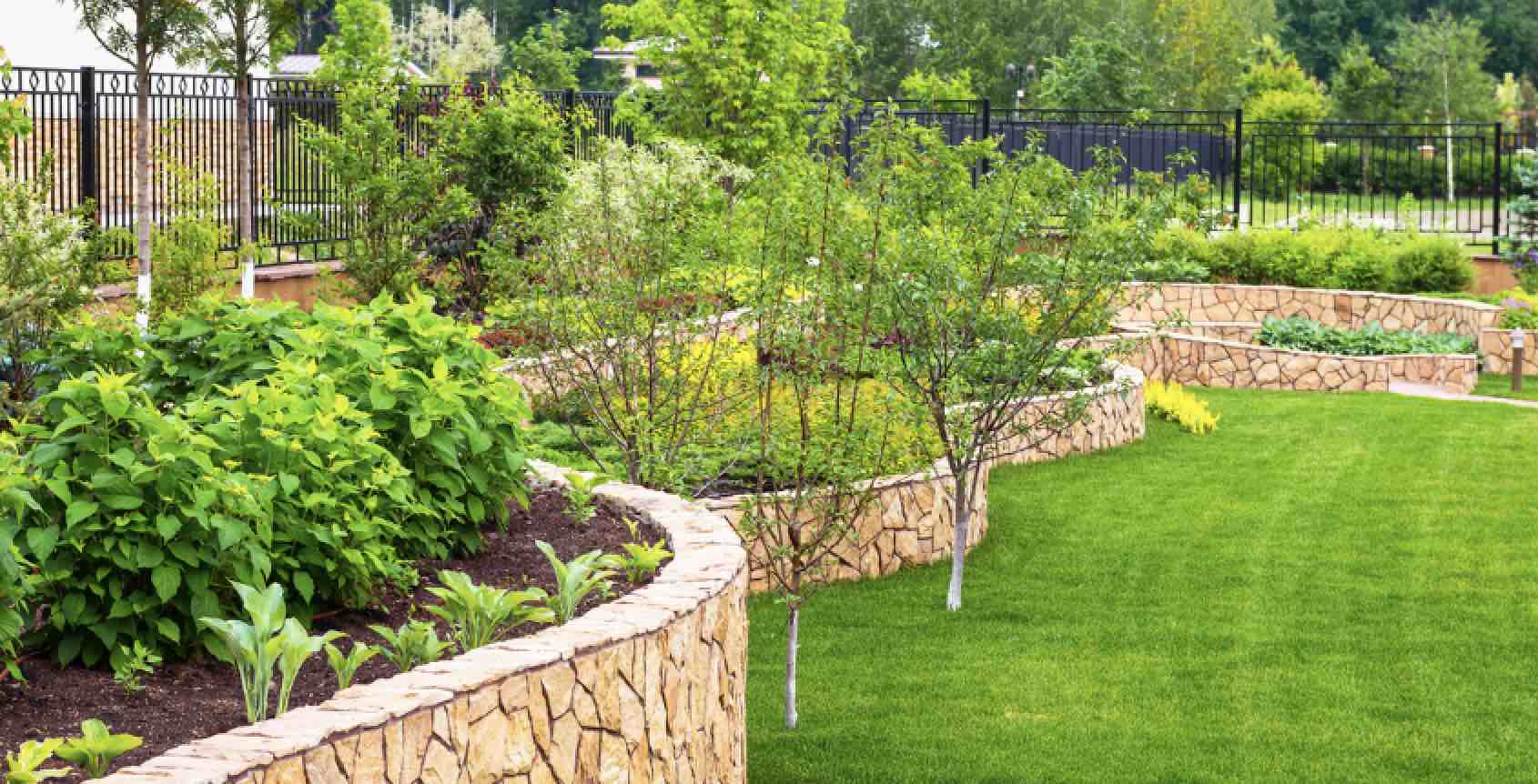 Proud homeowners everywhere want to do what is needed for the landscape of their home to look well kept and professional. For families that enjoy entertaining, landscaping not only makes a home's exterior look aesthetically pleasing, but it also serves as a reflection of the homeowners themselves. With landscaping comes a number of factors you want to be aware of and know their impact over the long term. What you typically see in this region of the United States is a full 4 seasons throughout the year. In order to get the best results, there is a tight window in regards to when landscaping should be done in Wisconsin.
What you'll find is nursery stock, consisting of bulbs, shrubs, trees, and perennials, typically arrive and are available for landscapers in the month of May. Outside a few exceptions you want to start planting as soon as the stock is available. It doesn't seem to be the most practical to do this unless you plan ahead, and we highly recommend doing so. Decide prior to the arrival of the nursery stock what it is you are going to want to be apart of your landscape. Once you have decided what you want, do some research and determine what the available timeframe is for whatever it is you decide you want planted. Do all of this ahead of time, that way you have time for a tear out if necessary, and once the timeframe arrives when the nursery stock is available, you can get what you need and begin planting.
By the time July and August come around, the summer season in the midwest tends to be more hot and dry than it does in May or even June. It's most ideal to get everything you have decided you want to be planted done by June. You do this so the plant's have enough time to establish deep roots and can make themselves sustainable for the months to come. For this to happen, the plants need to be properly watered. If you have them completed by the end of June (or sooner if possible), it gives the roots the time they need to get established.
Sometimes the winter comes quickly in Wisconsin, depending on the year. If you decide to plant in the Autumn season, you are not giving your perennials or smaller container stock the time it needs to establish their root systems prior to the frigid temperatures.
Why isn't autumn a good planting season? Perennials and small container stock will not be able to establish their root system prior to winter. There are some exceptions, such as larger diameter ball and burlap stock, which is best to do in the late autumn while they are in dormancy. It's always best to do some research on your stock so you know what weather conditions are best for the root systems to get established and to plan accordingly.
Any questions about landscaping? Dan's Tree Service is here to help with whatever you need done to create or maintain a beautiful landscape in the Pewaukee, Brookfield, Waukesha, New Berlin, and Elm Grove areas. Contact us today!