Trees offer a plethora of benefits, from being aesthetically pleasing to providing shade, home for animals, and the oxygen we breathe. However, there are times when as pleasing as trees are they need to be removed. There are a multitude of reasons a tree may need to be removed. Below are some of the many reasons for tree removal, but we invite you to talk with our tree experts to determine if tree removal is needed or if a professional tree trimming is all that is required.
Some obvious reasons are:
The tree is dead and has become a safety hazard.
The tree is diseased. You may notice that the top of the tree or branches are dying, or the trunk begins to show signs of decay.
The tree has been damaged in a storm. You may need to have the tree removed, if enough of it was damaged in the storm, to prevent further damage or injury.
The tree branches or roots are beginning to become invasive and grow too close to your home, business, driveway, sidewalk, power lines, etc.
You notice the tree is leaning toward your home, business, driveway, etc. Be aware of the position of your trees, so you can tell if they are leaning in a manner that could cause potential damage.
Your tree drops leaves, needles, sap, seeds, cotton, and/or branches that have become problematic.
The tree is blocking your views (driveway, obstructs road, etc) or is creating too much shade causing your lawn or plants to not grow properly.
Planning landscape renovations that may cause damage to the tree, or the tree would be in the way of your new lawn design.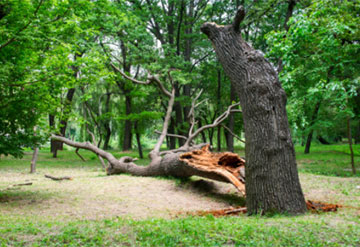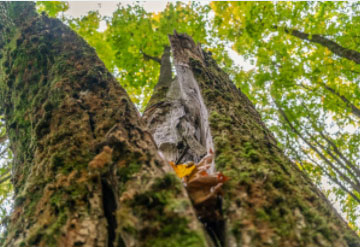 Some not so obvious reasons:
The tree has formed structural problems, an example of this would be interior decay.
You notice cracks in the main trunk, or branches
The tree has become too large for its location and poses a potential danger should it fall or drop branches.
The tree is in the way of construction projects or will be irrevocably damaged by heavy equipment.
The tree has become majorly diseased or you notice a large insect infestation. Either of these ailments can lead to the tree eventually dying or the disease or insects potentially spreading to other trees.
You notice significant crowding among trees on your property, and need to thin them out for the benefit of your other trees.
If you notice or suspect any of these issues contact our reliable and knowledgeable tree removal team today!