Living in Southeastern Wisconsin, we are familiar with the tumultuous weather we sometimes receive – from wintery blizzards to summer thunderstorms to high gust winds that may accompany both. While the heavy snow and torrential downpours may be hard on our trees, what many do not realize is that the high winds may be the most damaging of all.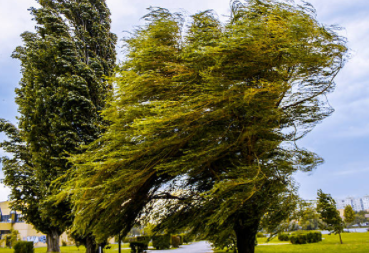 Many times after a large storm, with high winds, you will notice broken or fallen limbs of varying sizes. Obviously, the smaller limbs cause less problems than their larger counterparts. With proper maintenance, you can lessen the chance of these larger limbs causing damage. Careful preparation for storms should include a thorough assessment, as well as tree maintenance when needed.
With proper pruning and maintenance, you can greatly reduce the risk of limb breakage to mature trees. Young trees will also need proper pruning to ensure they remain healthy and grow properly. Trees that have regular maintenance performed also tend to be healthier and therefore drop fewer limbs or branches in high winds.
Robert J. had this to say about our crew after we did some tree and lawn maintenance after a large storm:
"We had extensive tree damage from a recent wind storm. Since we were pleased with the work Dan did for us a few years ago, we called to have him come to give us an estimate. It was worse than we thought, and he said the tree had to come down. We were sad to lose a beautiful 50-year-old tree, but after he showed us, we trusted his judgment. There was damage to other trees in the yard also, which he said he would cleanout. Because of the potential for more limbs breaking, he worked out his busy schedule to get the job done. We were very impressed with the job he and his crew did! They were especially careful working in our flower beds which meant so much. And the cleanup was amazing! Even blew sawdust off the roof! We highly recommend Dan for any tree trimming or removal!"
The next time you need any tree or lawn maintenance performed or an estimate in the Brookfield or New Berlin areas, call our experienced, professional, and knowledgeable team at Dan's Tree Service. We look forward to working with you!