When looking at our lawn, most of us do not focus on trimming our trees. Mowing the lawn, edging, watering, and fertilizing seem to be the main focus. However, trimming your trees is just as important as any of these other tasks. Trimming your trees is a much larger task, but if you live in the greater Waukesha area you are in luck! Dan's Tree Service offers tree trimming and so much more.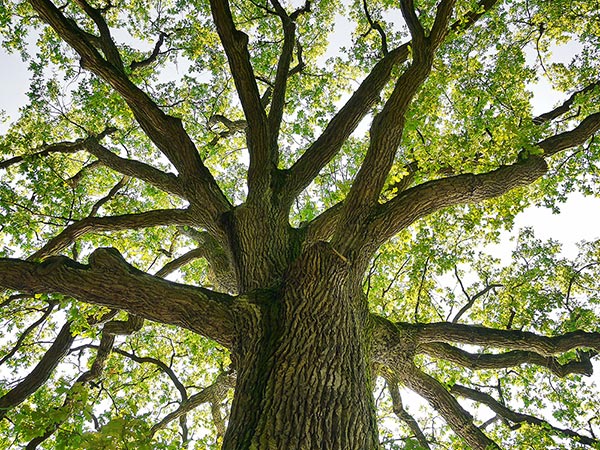 When it comes to the health and beauty of your trees, trimming is not optional. There are many benefits to tree trimming, including:
Tree Health: Removing a tree's unneeded deadwood frees up energy to produce new growth. Removing the deadwood also eliminates the possibility of tree rot or disease.
Accident Prevention: Hanging tree limbs are an accident waiting to happen. They can lead to home damage or even worse, injure you or a loved one.
Proper Shade: Tree pruning can impact sun and shade levels for your lawn, which is great for Wisconsin summers.
Pest Prevention: Pruning leads to healthier trees, which means higher resistance to pests.
Storm Protection: Trees can make for excellent shields against the elements. Pruning makes tree limbs stronger, which means you'll have better protection against winds, storms and the potential of falling or broken limbs from your trees.
A primary question most people have is "How is tree trimming done?" At Dan's Tree Service, we have a precise and efficient process before we do every trim. These steps include:
Comprehensive Inspection: Our experienced crew will visit your property and inspect your trees to get an idea of what trimming is necessary and if any removal may be necessary (don't worry, we handle that too).
Crown Pruning: All dead, damaged or diseased branches are removed, this includes water sprouts (shoots that grow on the trunk and branches of trees) and sucker growth (an attempt to grow more branches, usually in response to an injury). An emphasis is put on dangerous and unsightly branches, including those that hang low or rub against objects, such as your roof or siding. The crown cleaning process produces more space for light and air, two elements that lead to healthier trees.
Crown Restoration: If a tree has been damaged by weather, vandalism, or poor pruning, we will help to bring it back to health and vitality.
Routine Maintenance: Together, we will come up with a routine maintenance plan that is right for your tree species and design aesthetic.
Care for Your Property: Most bucket trucks weigh 40,000 pounds, however, the aerial lift that we use instead is only 5,700 pounds. This ensures that a very small footprint is left on your property and lowers or eliminates damage to your lawn or any of your landscaping.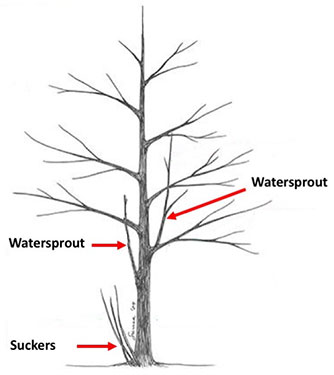 At Dan's Tree Service, we service the following communities:
Brookfield
Hales Corners
Elm Grove
Franklin
Pewaukee
Greenfield
Delafield
Greendale
New Berlin
West Allis
Waukesha
Big Bend
If you think any of the trimming criteria above applies to your property, call our experts today. At Dan's Tree Service, we apply the latest technology and equipment to ensure your property receives the best care possible. We have an A+ rating from the Better Business Bureau and have won the Angie's List Super Service Award four times. If you have any questions, or to schedule an appointment, call us today!